Guest blogged by David Edwards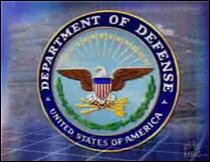 Since 9/11, the Department of Defense has been authorized to expand the collection of information inside US borders.
NBC News is reporting that the Pentagon is watching "peaceful anti-war and counter-military recruitment groups." One example includes extensive information that was collected on a group who were meeting to discuss how to protest military recruiting at a local highschool.
A recent article in the The Palm Beach Post described the group. It consisted of about 20 people, including five Quakers and a 79-year old grandmother. This was only one of 1,500 "suspicious" incidents in the database.
The Christian Science Monitor also has a good article on the Bush Administration's current domestic spying and psychological operations activities.
- Video in Windows Media format...
- Video in QuickTime format...